Products
>
Body / Corp
---
Products
Click on a Product to view details. To narrow your search,
scroll down for a list of categories in
Body / Corp
.
Our natural soaps can be used all over body. Moisturizers are water-free, apply coming out of the shower for best results. All natural goodness, no water added, never a chemical, never a worry!
1 to 8 of 17
Featured Products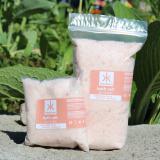 Awakken Bath Salts - Hymalayan
The wonders of bath salts have been well known for hundreds of years. The beneficial properties can soothe the body, mind and soul.
400g bag$9.00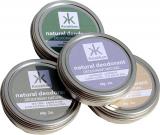 NO MORE FUNK Awakken All Natural Deodorant
Stay fresh naturally with soothing, moisturizing, quickly absorbing natural ingredients.
$7.00

Lavender Rosemary Shampoo Bar
A soothing soap for healthy skin and hair. Contains only saponized all natural pure nourishing oils.
3oz/90g bar
$4.50