Products
>
Lips / Levres
> All Natural Lip Balm - Lanolin Orange
---
Products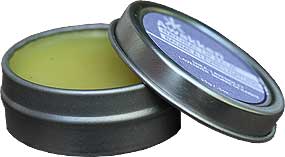 All Natural Lip Balm - Lanolin Orange
Natural ingredients to help protect, hydrate, nourish and heal your lips!
Ingrédients naturels qui aide à protéger, hydrater, nourrir et guérir vos lèvres.
$4.50/.5oz / 14g
Retail: $6.99 /.5oz / 14g
LB-LO

Did you know lip balm tins offer three (3) times the amount of most roll up tubes which are only less than 4gr each?
Awakken strives to use only natural sustainable materials such as reclaimed or recycled paper, metal or glass, to package products. Caring for the environment and the world we live in begins with attention to packaging. No plastic, no worries.
INGREDIENTS/INGRÉDIENTS: Olea europaea (olive), Cocos nucifera* (coconut/noix de coco) infused with/infusé de: calendula flowers/fleurs de calendule, Plantago majo* (plantain); beeswax/cire d'abeille*, lanolin/lanoline, Butyrospermum parkii* (shea butter/beurre de karité), honey/miel, essential oils of/huiles essentielles de: Citrus sinensis* (sweet orange/orange sucré), Vitamin(e) E.
*certified organic ingredients
HEAT ALERT
Keep in cool dry place, particularly in hot summer months. Do not keep in pockets or anywhere close to your body. Natural products do melt if left in hot places.
Use:
Using fingertips, massage a tiny amount into lips as needed. A little goes a long way. Do not ingest.
Mode d'emploi: Du bout des doigts, masser une pettite quantité sur les lèvres au besoin. Ne pas avaler.
Any excess left on your fingers can be used as moisturizer on your elbows and knees. It is after all simply a moisturizer! It does not contain any harmful ingredients, chemicals, or toxins. Always read the ingredients list of any product you apply to the skin to know what is in the product.
Code : LB-LO
Price : $4.50/.5oz / 14g
Retail : $6.99 /.5oz / 14g

Price subject to change without notice.

Click here
to return to your list of Products.
People who have purchased this item, also purchased...