Products
>
Pantry / Cellier
> Figs Conadria Calimyrna, Organic
---
Products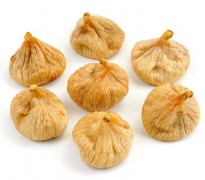 Figs Conadria Calimyrna, Organic
$19.71
/750g
Retail: $18.75
/750g
ODFF
Historical and harvested since the beginning of time, the fig is rich in fibre, antioxidant, vitamins and minerals such as calcium, iron and potassium. Organic figs provide 20 percent of the daily recommended value for fiber in a single serving. They pack both soluble and insoluble fiber. Soluble fiber supports nutrient absorption, may reduce LDL "bad" cholesterol levels, and can help stabilize blood sugar levels. Insoluble fiber provides a feeling of fullness and keeps the digestive tract running smoothly. In addition to dietary fiber, dried organic figs are also a good source of essential minerals. They are rich in potassium, the heart-healthy nutrient that reduces high blood pressure, helps the heart beat, and keeps sodium levels in check. Figs also contain adequate levels of calcium, to support bone and teeth health. They also have iron, the mineral that ensures we stay energized by delivering oxygen-rich blood cells throughout our bodies.
Code : ODFF
Price : $19.71/750g
Retail : $18.75 /750g

Price subject to change without notice.

Click here
to return to your list of Products.