About Awakken
A journey of a thousand miles begins with just one step.
Welcome to my journey.
Awakken has evolved from notes taken in notebooks over a 20 year period, from workshops, courses, church, and books, to include natural and organic bath and body products, organic pantry goods (from our local Village Co-Op), as well as growing, one baby step at a time, towards a simpler life style, and a greener healthier world.
About Marie-Josee
A life long searcher of truth ...
Life Coaching
Life coaches work with people to help them make successful change in their lives by helping them find their own answers. Typically, the client has a goal they want to achieve and the life coach uses specific skills and s ...
Bible Study
If you are a student of truth, you ...
About Awakken
Awakken is the vision of a cleaner future, through organic and natural products, using less packaging, less plastic, less bottled water. Awakken promotes buying and shopping locally, supporting farmers, ...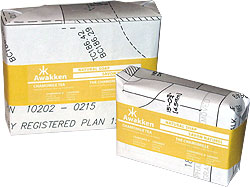 Awakken All Natural Soap and Shampoo Bars
We are so very proud to have All Natural Cold Processed Soap and Shampoo Bars, which not only have reclaimed and recycled packaging, but also steers away from the bu ...
Fabric Terminology & Ideology
We choose all our fabric based on durability and strength. Our priority is on natural locally made fabric, including eco-friendly and organic which are locally available. BAMBOO * Bamboo trees grow at a ...
French Terry
Also known as French Fleece is a knit fabric with a looped pile back and smooth face. This constructs like jogging fleece. It is strong and durable. We currently use organic bamboo/cotton blend french terry and lo ...
Jersey Knit
A generic term for a plain knit fabric without a distinct rib. Originally made of wool, jersey fabric was first manufactured on the island of Jersey. It is soft and durable. We currently use eco-friendly cotton je ...